Perks
Sample Event


Join us on sample date
TEAM PAWS Chicago Member Benefits for Shake Your Tail Couch to 5K
TEAM PAWS Chicago is dedicated to helping you achieve your personal athletic goals while making a difference in the lives of homeless animals. All members receive access to professional training, fundraising coaching, community of support, and inspiration every step of the way. TEAM PAWS Chicago will help you finish your event and together we can achieve the building of No Kill communities, end the overpopulation of homeless animals, and transform animal welfare.
Below is a listing of all the perks TEAM PAWS Chicago members participating in
Shake Your Tail Couch to 5K
will receive:
FREE Entry into the PAWS Chicago 5K Walk/Run
All TEAM PAWS Chicago members will receive one
complimentary registration into Chicago's largest dog-friendly walk. We will also have a group photo and
members get to start at the front of the runners' corral. (Value $60)
FREE Entry into the PAWS Chicago 5K Walk/Run HERO HANGOUT
Join our Top Fundraisers in the exclusive
Hero Hangout for private gear check, food & beverages, goody bag, prize drawings and more. (Value $250)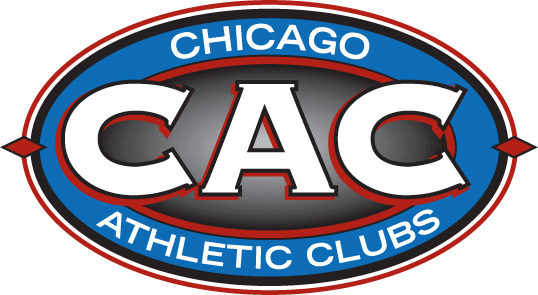 ONE MONTH ALL ACCESS MEMBERSHIP
to
Chicago Athletic Clubs
(Value $115) Membership includes all fitness
classes at the location of your choice. If you are a current CAC member, you will still receive one month free!
We will also have a special Shake Your Tail Kickoff on Saturday, March 2, 12:30-2pm at the Webster Place
Athletic Club featuring a special class for runners, free gifts and more!
End of the Year Celebration Run with Road Runner Sports
Our group will participate in the
Wednesday, June 5, 6pm Shake Out Run at Road Runner Sports where they will also receive their TEAM PAWS
Chicago Finishers' Medal. AND dogs are welcome to this run!
Official TEAM PAWS Chicago Singlet
All TEAM PAWS Chicago members receive our navy singlet.
Official TEAM PAWS Chicago Fan Club Shirt
Use this shirt to easily find your biggest fan along the race
route!
TEAM PAWS Chicago Finishers Medal
Social Events
Meet fellow team members on fun runs, happy hours, dog-friendly events, and group
fundraising opportunities.
Training specifically focused on those training for their first 5K
Enjoy training and nutrition resources
from our coaches and discounted training from our partners. Our partners also offer special training
programs designed specifically for those training for their first 5K.
PAWS Professional Board
Membership Contributions Waived for One Year
TEAM PAWS Chicago members
will receive waived contributions for one year if they join the PAWS Chicago Professional Board. To see a
listing of requirements and more information, please visit our website
HERE.
(Value $250)
Dedicated Weekly Fun Runs Leading to the event
We will begin our weekly
Shake Your Tail Fun Runs on Saturdays at 9am at Montrose Harbor
starting on
Saturday, April 6
. These will be lead by our Shepherds where you and fellow Shake members will train on our
PAWS Chicago 5K course. Not only is this a great chance to meet other members, but will help you feel more
confident on race day!
Shake Your Tail Fun Run Dates
:
Saturday, April 6
Saturday, April 13
Saturday, April 20
Saturday, April 27
Saturday, May 4
Saturday, May 11
Saturday, May 18
Saturday, May 25
Guided Mentorship specifically catered toward beginner and first time runners
Receive personal guidance from our seasoned pros, our Shepherds, who are not only past TEAM PAWS Chicago participants but also top fundraisers. Your Shepherds for the Shake Your Tail Program are
Rhiannon LaVine
and
Jennifer Lugo
. More about Rhi and Jen:
Rhiannon (Rhi) LaVine
Rhi has been involved in the PAWS community for a couple of years, fostering kittens and volunteering in several roles at the Lincoln Park Adoption Center. She was a novice runner when she decided to join TEAM PAWS Chicago in 2016. Inspired by her colleague who was a TPC star and invigorated by finishing her first 5K, she set her sights on a half marathon in Madison, WI that would serve as her fundraising race for that season. Since her first 5K, she has competed in numerous races ranging from 5K to half marathon. As a volunteer at PAWS, fundraising is especially important to Rhi as she sees first-hand the impact of the funds. From the time an animal enters the doors at the medical center, it is a member of the PAWS family. Rhi is also the PAWS Chicago Volunteer of the Year for 2018 in recognition of her volunteer, foster, and fundraising efforts.
Jennifer (Jen ) Lugo
When Jen decided to run her first marathon, she wanted to be part of something greater than herself. She is incredibly passionate about animal welfare, so TEAM PAWS Chicago was a perfect fit! She has run in 37 half marathons in five states, including Rock N Roll Chicago and DC, and the Disney Princess half marathon (she dressed as Belle), and has run the Chicago Marathon 3 times – 2019 will be number four! When she first joined TPC, she had never really done much fundraising. But once she really understood how important fundraising is to the lifesaving work we do every day, she committed myself towards helping raise the funds we need to keep working towards a No Kill Chicago and in 2018, through her work with serving on committees for Animal Magnetism and the PAWS Chicago 5K, Professional Board and TPC, she raised $15,000! Jen was also the Professional Board Outstanding New Member of the year for the 2017-2018 season and Volunteer of the Month for October 2018.
Fundraising Tools
Fundraising is easy with a personal fundraising web page, coaching, and resources to help you reach your fundraising requirements.
2019 TEAM PAWS Chicago Coaches
Available to ALL our 2019 TEAM PAWS Chicago members are the advice and assistance from our 2019 Coaches who generously donate their time and expertise to our members. Our coaches answer members' general questions on running, nutrition, training, race day, etc. for FREE. In addition to also offering our members discounted training, they host FREE clinics, fun runs and other events for our members throughout the year.
Coach Mark Buciak
Mark (PB 2:30:25) has over 45 years of coaching and running experience, having run 62 career marathons − including 39 consecutive Boston Marathons and 7 Chicago Marathons. He is a member of the Boston Marathon's Quarter Century Club ("QCC"). Coach Mark has successfully coached runners and run-walkers of all abilities, from first-time marathoners to sub 3-hour marathoners. His coaching style incorporates the 4 E's: Education, Encouragement, Empowerment and Enjoyment. Coach Mark's program has a 100% success rate for completion of the 2007-2018 Chicago and Boston Marathons, including many Personal Bests. He offers his runners direct access 24 hours a day and is ready to help you achieve your running & fund-raising goals including individual fundraising parties at Kiehls.
Coach Randy Egge
Randy is an USA Triathlon level 1 and USA Cycling level 3 certified coach and has helped athletes of various abilities and experience achieve their goals. He is also a regular volunteer at PAWS Chicago, PAWS Chicago 2017 Volunteer of the Year and a TEAM PAWS Chicago member since 2015. He is an 8-time Boston Marathon qualifier (7-time finisher with number 8 in 2017) and has completed numerous marathons, Ironman, 70.3, and ultra-endurance events. His triathlon pursuits earned him USA Triathlon All American Honorable mention, Ironman Silver Level All American awards, and two-time qualifier for the USA Triathlon Age Group National Championships. He draws on his personal experiences with weight loss (60 pounds), numerous marathons, Ironman and ultra-endurance races to help his athletes succeed. Randy believes that all personal and athletic achievement begins with the all-important, "first step," and he inspires people to have the confidence to take that big first step and reach for their life and athletic goals.
Coach Seth Kopf
Seth is a certified USA Track & Field and Road Runners Club of America running coach. He is the owner of Kopf Running, an endurance coaching company based in the Chicago area, and has helped thousands of athletes successfully complete races of varying distances. He is the proud finisher of 10 Bank of America Chicago Marathons, and is equally proud to have participated as a charity athlete on 9 different occasions.
Coach Denise Sauriol
Denise has been coaching beginning runners through Ironman finishers since 2011. She loves helping runners so much that she left her 26-year career to coach full time. She has a lot of experience to share having run over 200 races (and counting) around the world (including 89 marathons, 100-miler, 2 Wisconsin Ironman, Rim2Rim2Rim and 10 Boston Marathons). She has also completed all 6 of the Abbott World Marathon Majors. Throughout the year, she offers group, virtual and one on one training for all distances (5K, half, full, 50K, 50-miler, 100 miler). Through the training season, she is accessible via email and at the group workouts. This will be Denise's 3rd year coaching for TEAM PAWS Chicago. The 2018 Chicago Marathon was her 24th Chicago Marathon and 100th Marathon!
Please note that perks vary across events and are based on the featured race type and minimum fundraising level. TEAM PAWS Chicago recognizes that not everyone will be able to take advantage of all perks (for example, those who live outside of Chicago) but we are unable to adjust minimum fundraising requirements for those who do not take advantage of the perks offered. If you raise over the minimum commitment and reach a different race's minimum, you will not receive those perks. Instead, you will be eligible for fundraising prizes for going above and beyond your minimum requirement. You may only receive the perks associated with the race you register for. Perks are non-transferable and offered to registered TEAM PAWS Chicago members only.